Filter By:
Show More Brands

---

Show Fewer Brands
Show More Sizes
Show Fewer Sizes
- The new incarnation of the Minion DHR. Ready to shred any line - Excellent cornering traction - Pair it with a Minion DHF up front for the ultimate aggressive trail riding tire combo! - Plus sizes available - Wide Trail casing optimized for 30—35mm rims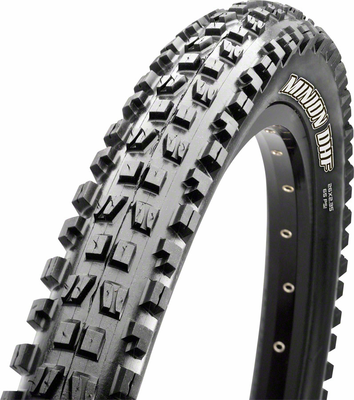 The Minion DHF has become the benchmark for riders wanting maximum control in loose and muddy conditions. - Directional ramped center knobs provide low rolling resistance - Minion signature channel cut side knobs provide excellent cornering traction - Intended use: loose, loose over hard, medium, wet
Dirt-to-pavement versatility - BMX, urban assault, or dirt jump - Inverted knob design The Holy Roller is one of those "set-it-and-forget-it" tires. Mount up a pair of Holy Rollers on your BMX or DJ bike and you'll be ready for the next session no matter where it's happening—dirt, street, or park.